The United Nations Secretariat (Office of Legal Affairs; Treaty Section) is entrusted with the execution of Article 102 of the UN Charter which is itself a binding multilateral treaty. Article 102 indicates that the UN Secretariat shall register and publish treaties and international agreements submitted by its Member States.
In recent years, the UN Secretariat has been careful to examine and vet all agreements submitted for registration, especially if the registering entity is not a UN Member State but rather a third-party depositary.
Accordingly, the initial EUCLID agreement was submitted in 2008 and underwent a lengthy review and validation process with the United Nations Treaty Section, including:
revision of the initial text to the Updated Framework Agreement
submission by all registered EUCLID Participating States of letters (or instruments) of clarification or specific registration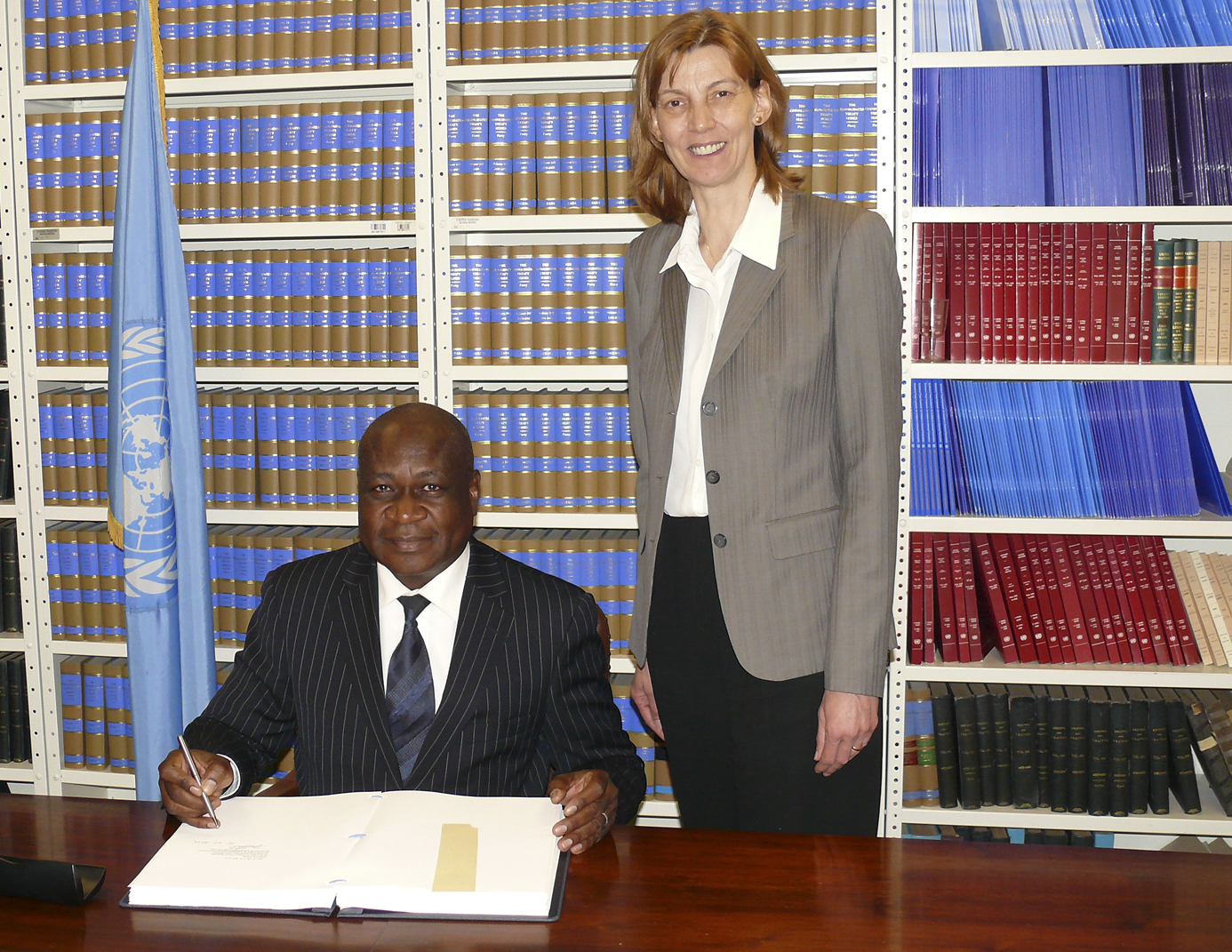 (Photo: Ambassador Fernand Poukré-Kono with UNTS Chief Gabriele Goettsche-Wanli)
After several months of correspondence between the United Nations Treaty Section and the EUCLID Secretary General, the process was completed in December 2010 with the issuance of the certificates of registration bearing reference 49006 and 49007.